ITALY, AUG 24: A town in Central Italy that was hit by a strong 6.2 magnitude earthquake has suffered severe destruction.
Amatrice Mayor Sergio Pirozzi went on radio seeking emergency help for an operation to save the town.
"The town isn't here anymore," he said.
I'm trying to contact the services. The town doesn't exist anymore. "There is no light, it's all gone off. It's all rubble, it's a tragedy."
The United States Geological Survey (USGS) PAGER system, which predicts the impact of earthquakes, has issued a red alert — suggesting significant casualties and damage based on previous quake data.
The earthquake happened around 3:30 am local time and was felt throughout Central Italy including the capital, Rome.
The quake was felt across a broad section of central Italy, including the capital Rome where people in homes in the historic centre felt a long swaying followed by aftershocks.


The worst-hit towns are Amatrice, Accumoli, Posta and Arquata del Tronto, according to Luca Cari, a spokesman for the Italian fire department.
At least 6 people have been reported killed by the earthquake.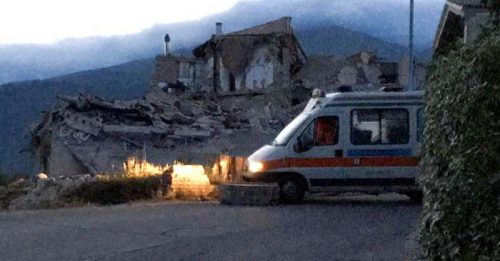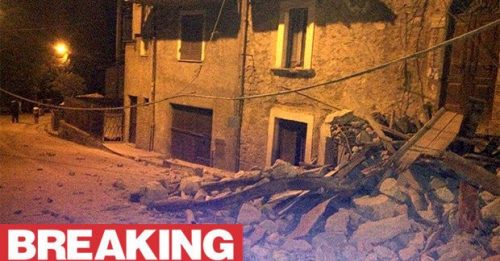 EZY