BY: NAZLI IBRAHIM
SHAH ALAM, APR 10: The 'Bual Bicara Jalan ke Syurga Enak, Tapi…Halal ke?' programme attracted a big audience in Dataran Kemerdekaan recently.


However, several visitors met by SelangorKini said the programme needs more promotion to attract more people.
Noor Akma Ahmad Kamal, 32, who resides in Seksyen 15 said she only knew of the programme upon seeing a big crowd at Dataran Kemerdekaan,as compared to the previous Saturday night.
"This is a good programme as we get to learn what is halal and haram which we might not know yet. We also get to listen to the talk while relaxing with family, it's just that I think it should have been promoted more so that people know about it," she said.
Azahari Arshad, 45, who lives in Klang recommended such programme to be held at public places such as shopping complexes in other districts.
"Firstly, there should be more promotion. Besides that, it should be held at other places too like in shopping complexes and not just in Shah Alam, do it in other districts too, like in Klang," he said.
Azhari said, such programmes if held in shopping complex, can attract various groups of people including the non-muslims.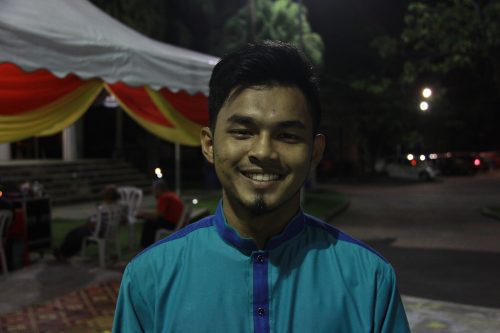 "Halal is not just on how the animal is slaughtered as we usually hear but it also emphasizes cleanliness which should be practiced by everyone, including the non-Muslims," he said.
Meanwhile, a student from Darul Quran Sabak Bernam, Fariz Mukmin Jaafar, 20, said the such programme can attract people as it is held in a casual set-up.
"It is good as it is done casually and can attract people who are just relaxing and spending time with their families. They can gain knowledge while relaxing their minds on a weekend night," he said.
Touching on the subject of non-muslims in the halal industry, Fariz said, Muslims should first show a good example in order to attract the non-Muslims.
"Muslims should be more conscious because the non-Muslims will look at us first. We must be conscious of halal and haram by explaining the reasons, then the non-Muslims would be more interested," he said.